June 25, 2021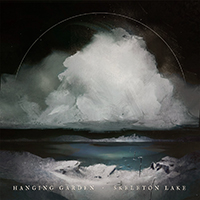 Starting with soft and gentle headings of a singing lady, the Kuura song is then fascinated by the rejoicing demonic growling, but retains the romantic atmosphere. Then pure male shows its essence, reflecting the true variety of the Hanging Garden (FIN) - Skeleton Lake album. The Faith composition continues the musical narration of twilight taseliness, focusing the importance of tunes with keyboards and combining male and female vocals in a duet. Somewhat accelerating the tempo, the intro of the Nowhere Haven track gives musical sound some shades of a discreet drive.
The vocal party goes to the forefront of unhurried thought, complementing the dreamers of the Winter's Kiss vocals dreaminess with soft musical handles. The When the Music Dies continues the delicate romantic tunes of sensual experiences, but already with a singing lady in the foreground, keeping male vocals in the background of background add-ons. By changing the English lyrics to the band's native, the Tunturi song gives the musical sound a special charm.
The vocal part of the Road of Bones composition enchants sensual liberty and thoughtful vocal phrases. After emotional training, the vocals are somewhat hardened to a restrained ground, but then again returns to muted reflections. The Field of Reeds intro's music thoroughly and measuredly sets the direction of sound, roll over the musical prevention before a combination of male and female vocals. The title composition Skeleton Lake puts the point in the album, combining symphonic trends and a variety of musical influences in the atmosphere of epic saga.