September 06, 2019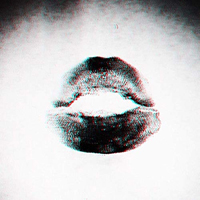 A mesmerizing twist of the Gameface mid-tempo march envelops in a mysterious atmosphere, starting the Sick Ride - A Kiss Goodbye album with the majestic inspiration of the musical narrative. The phone call, the answer of the operator and Please Hold... is the introduction to the next song. Squeezing the pace Don't Hold Your Breath intertwines the march and ballad into the sound, captivating the mind with such musical transformations.
Twisted in the passages of a bewitching dance, But Baby, You're Just A Vampire envelops vocal phrases with twilight vortices of musical dance. Bringing some blues tones to the main motive, the Disco Shoes composition envelops in the spicy covers of the southern winds. All I Never Want partly preserves the style, but dance out with more rhythmic echoes of such aspirations, introducing echoes of earlier musical trends into vocal phrases.
Condensing the rhythmic component Can You Even Tell? leads to reflections, enveloping the vocal part with the trends of severe romance. Doubt diverts a significant ballad into the open spaces, introducing the trends of the middle of the last century and the romantic perception of existing reality. Devil's Hymn continues this style, further slowing down the rhythmic structure, but distorting the sound with modern transformations.
But the mesmerizing romance Now That U Know with acoustic experiences transforms the sound into an enchanting dreamy musical narrative. Lose Your Fucking Mind ends the album with a playful game, dancing in a chosen rhythm his musical path.