March 22, 2022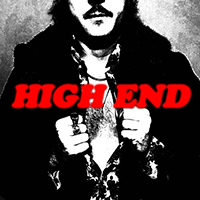 The Message vocals reflections and riddles make up the musical pathway of the Ceramic Animal - High End album, bringing an artistic charm to the keyboard symphonies of the instrumental bridges. Then the vocal narrative moves to the foreground of the musical image of the Modern Blues composition.
The unhurried and festive playfulness of the Working (Real Hard) song brings echoes of charm and tones of dreams to the sound of the album, anticipating the dreamy romanticism of the narrative of the Another High End thoughtful composition, complementing the vocal enigma with the appropriate musical covers.
The whistling and musical romance create a romantic atmosphere for the All My Loving musical serenade in addition to the vocal rapture. The What's Come And Gone romantic ballad envelops the dreamy and wistful vocal phrases in a soothing veil of musical charm.
The rock'n'roll energy takes you into the whirlwind of Meaning dance with exciting vocal recollections, complementing the rock'n'roll spirit with blues and southern rock echoes in the sound of the Bone City album's concluding musical essence.