February 05, 2020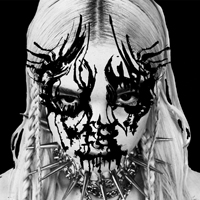 A viscous and viscous Concrete story combines power and charm, but then the title composition Poppy - I Disagree begins with a harsh and painful musical narrative, either sludge, or reggae - but then walks in entities shrouded in harsh shackles of armor. Power and anger are intertwined in the BLOODMONEY with echoes of eastern trends.
Vocals musings escalate the trends of experience, then the Anything Like Me vocals subordinate the further narration to their instructions, sometimes hardening it. Futuristic echoes surround the Fill the Crown female vocals with multi-valued ribbons, weaving many styles together.
This Nothing I Need ballad brings the atmosphere of a thoughtful lounge to the album. But the Sit / Stay futuristic echoes of electronic urges complicate the rhythmic lace, leaving female vocals in the foreground of the musical image.
Flashing stylistic expectations Bite Your Teeth sometimes heralds the echoes of ancient fairy-tale films. Discarding the bitterness of the musical cover Sick of the Sun begins a soft pacification of the album, ending it with the Don't Go Outside soft ballad, like a lullaby enveloping the listener.