July 04, 2022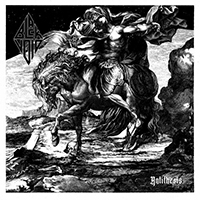 The furious streams of frantic drive in the sound of the Void composition are combined with the dreamy reflections of the dreamy thoughtfulness of the clean vocals, continuing a similar musical style in the further musical canvas of the Black Void - Antithesis album, exploding at the beginning of the Reject Everything (feat. White Void) song with the uncontrollable fury of a musical thriller, then again bringing musical brightness, melodic charm and vocals variability.
The guitar chime rolls up a whirlwind of the main motif of the Death to Morality composition, then artistically transforming again and again, taking the listener into a whirlwind of musical inspiration, continuing a similar stylistic direction in the intriguing intro of the Tenebrism of Life song, after which the vocals take you on adventurous wanderings in search of adventure, continuing similar musical wanderings in sound the No Right, No Wrong epic saga, combining the memories of the bardic history and the feast of adventurers in the tavern.
The percussive break prepares the listener for the rebellious vocals announcement of the It's not Surgery, it's a Knife Fight intro, which further develops the sounds with echoes of medieval fairy tales and bardic stories. Musical passages of the Explode into Nothingness main motive envelop the atmosphere of echoes of forgotten medieval tales. The Nihil musical thriller wraps a gripping tale of vocal inspiration in a sparkling swirl of vibrant musical passages. The Dadaist Disgust (feat. White Void, Rotting Christ) final composition completes the album, captivating with the composition of the participants and marching with the majestic solemnity of a rhythmic march.