July 03, 2022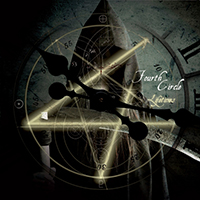 The ticking of the clock, the transition of the hands and the musical motifs of the Opening intro set the mood for the sound of the Fourth Circle - Lifetimes album, which is then complemented by vocals reflections. The Past Isn't Everything composition accelerates the musical story, progressively weaving vocals phrases with a unity of symphonic charm and musical drive. The Beginning ballad continues the musical narrative with a pensive vocal narrative entwined with the covers of symphonic suites.
The unhurried solemnity of the Neverending Madness musical anthem will elevate the vocal melodies of the singing lady to the top of the musical atmosphere, continuing with the keyboard solo of a soft chime the pensiveness in the Eternal Stream ballad, raising the reverie of the experiences of the singing lady at the head of the musical story. The Wild as I Am composition rises with a whirlwind of musical fury, wrapping in rapid musical vortices of vocal emotions.
The brooding Path to Eternity musical fairy tale fascinates with a fascinating sound, weaving the listener with covers of musical surprises and vocals charm. The One Blink composition focuses on the rhythm of the continuation of the musical symphony. Giving a touch of modernity to the musical image of the album, the Stopping the Time track complements it with gothic twilight and electronic impulses, continuing a similar style in the Breathing Again final composition of the album.