June 04, 2020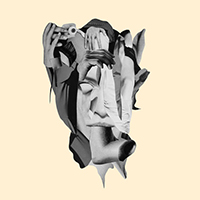 Starting the Milk Teeth - Milk Teeth album with energetic experiences Given Up complements the musical experiences with vocal reflections. Vocals are immediately included in the Flowers musical composition, decorating and bringing emotional shades to it. The rebellious drive of the Dilute intro is then intertwined in a progressive dance with vocal reflections, captivating with an intriguing sound, raising romantic banners in the chorus, complementing the female vocals with the male backing Walking in the Better rhythmic march, the thoughtfulness of the verse alternates with the ascension of an emotional flash of chorus. Bringing to the forefront of the introduction of the bass guitar solo, then Transparent intertwines it with vocal reflections and passages of the electric guitar.
The emotional notes of the vocal narrative come to the forefront of the musical image of the Sharks song, complementing them with instrumental support. Inspirational Medicine vocals tunes carry into a world of thought and mystery, then the Destroyer pulsates with a stern march, complementing the tunes of female vocals with a stern harsh of background male appeals.
Lightweight musical sound of the Smoke song walks as a leisurely walk through the expanses of memories. While preserving musical ease, Circles at first complements the sound with mystery, but then dispels bewilderment, introducing encouraging vortices of musical sound. Wanna Be concludes the album with a leisurely procession of brooding revelations.