July 05, 2021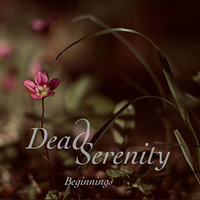 The Final Dawn majestic symphony by instrumental artistry opens up the gate of the seating of the Dead Serenity - Beginnings release by aspiring the mood of inspired pondays.
The Godless We Are composition develops the symphony of the musical charm, complementing the sound of vocal variations of clean and growling vocals, bringing some sorts of drive, accused the symphonic atmosphere.
After a fierce intro and unrestrained drive, the Dying Sun song introduces elements of an assertive musical thriller into the sound of the album. But clean vocals in the chorus attracts the banners of the sublime melodism, ascending in the brilliance of sunlight to unpropered altitudes.
The twilight mysteriousness of the intro into the muted mysteriousness of clean vocals set the direction of the development of the musical session of the Betrayed composition, retreating the drive from the mysterious mystery of the sad romanticism in the chorus, which has clean vocals to the top of the musical image, complementing it with harsh growling.
A mysterious vocal whisper creates an intriguing mysteriousness in the introduction of the final Darkness Within album's composition, then the resulting vocal variations with sparkling melodic guitar passages.