Text for song: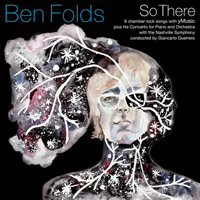 I'm not a fan,
But I understand
If there is something that moves you
That's not my cup of tea.
It's part of what makes you beautiful to me.

I'm not a fan
Like you and your friends.
You're so well read; I grew up on sugar cereal and TV.
I'm starting to wonder what you see in me.
No, I'm not a fan,
But maybe I could learn to be.

Oh, there's always something from the start.
You try to tell yourself it's only small,
But it's not.
And it's the very thing that later on will tear it all apart.

I'm not a fan,
And I wonder if you really are,
Or does it make you feel smart?
A boy band with glasses,
Just minus the heart.
He's shaking his ass,
And you call it art.
I'll wait in the lobby; go meet him for real.
We can all go to dinner, yeah, and I'll be third wheel.
So go get your t-shirt signed, fangirl.
I may or may not be here when you return.

So fuck you.