Text for song: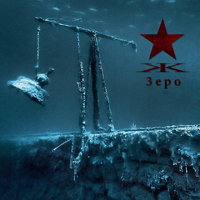 Ты не веришь в то, что мы сделали, русофоб
Не признаешь и то, чего мы достигли, русофоб
Смотришь в закат, а мы - заря...

Ты не можешь понять нашу жизнь, русофоб
Не откроешь глаза, хотя бы на миг, русофоб
Солнце, восток - время пришло...

Пусть настанет год, миру черный год
И к тебе забудет бог прежнюю любовь

Мы никого не ждем
Не просим, берем
Искажая все...
Если ты с нами - поклонюсь
А если нет - прощусь
Это мой путь вперед...

Translation:

You refuse to believe what we've done, Russophobe
You fail to recognise what we've accomplished, Russophobe
You strake into the sunset, but we are the dawn...

You cannot understand our life, Russophobe
And you won't open your eyes, not even a slit, Russophobe
The sun and the east – It is time...

Let the year begin, the black year of the world
And god shall forget his love for you

We wait for no one
We don't ask, we take
Distorting everything...
If you're with us, I bow to you
And if not - good riddance
This is my road, onwards...