Neil Young and Crazy Horse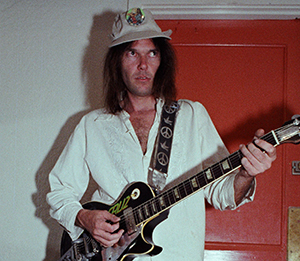 Cover
Year
Title
Tracks
Length
Bitrate,
Kbps
Size
Check
€
Albums
2022
Toast
7
00:52:00
2022
World Record
11
00:46:39
2022
Harvest (50th Anniversary Edition)

*

27
01:16:38
2019
Colorado
10
00:50:24
2018
Paradox
21
00:53:16
2018
Songs For Judy
23
01:19:14
2018
The Visitor (feat.)
[Featuring Nelson, Lukas ]
10
00:51:11
2017
Hitchhiker
10
00:33:36
2017
The Visitor
10
00:51:11
2016
Earth (CD 1)
9
00:48:15
2016
Earth (CD 2)
4
00:49:15
2016
Peace Trail
10
00:38:20
2016
Earth (feat.) [CD 1]
[Featuring Nelson, Lukas ]
9
00:48:14
320
110.58 Mb
1.72€
2016
Earth (feat.) [CD 2]
[Featuring Nelson, Lukas ]
4
00:49:15
320
112.78 Mb
1.08€
2015
The Monsanto Years
9
00:50:56
2015
Bluenote Cafe
23
02:26:12
2015
The Monsanto Years (feat.)
[Featuring Nelson, Lukas ]
9
00:50:56
320
116.8 Mb
1.75€
2014
A Letter Home
12
00:38:50
2014
Storytone (Deluxe Edition, CD 1)
10
00:37:10
2014
Storytone (Deluxe Edition, CD 2)
10
00:41:32
2014
Storytone
10
00:41:32
2012
Americana
11
00:56:50
2012
Psychedelic Pill (CD 1)
4
00:51:44
2012
Psychedelic Pill (CD 2)
5
00:35:57
2011
A Treasure
12
00:52:37
2010
Le Noise
8
00:37:56
2009
Fork In The Road
10
00:38:42
2007
Chrome Dreams II
10
01:06:14
2006
Living With War
10
00:41:48
2005
Prairie Wind
10
00:52:07
To download entire album:
Mark the checkbox of the album you want to buy. To Select/Unselect all albums available on this page simply click «Check» above the checkboxes column.
Click the Add to Cart button beneath to add the album to your shopping cart
Neil Percival Young is a Canadian singer-songwriter, guitarist and director of several films.
He began his musical career in the 1960s, founded the Buffalo Springfield band, was a member of the supergroup Crosby, Stills, Nash & Young. Has released over thirty studio albums, some of them with the Crazy Horse rock band.
Young's music is characterized by a peculiar guitar playing style and a high tenor vocals.