November 17, 2020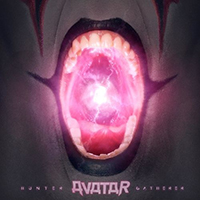 A mysterious mystery anticipates the development of the musical essence of Silence in the Age of Apes composition, twisting the vocal phrases of emotional growling with whirlwinds of guitar dance. The pulsating impulses of a technogenic march continue the Avatar (SWE) - Hunter Gatherer album, combining the echoes of ancient legends with a post-apocalyptic battle march that accentuates the title of the Colossus song in the chorus again and again. The muffled whistle anticipates the development of A Secret Door romantic ballad, in which gentle melodies of clean vocals alternate with explosions of fierce drive and fierce growling.
Clean vocals and growling alternate their parts in music of the God of Sick Dreams composition, combining the harsh drive of a battle march with the inspired ascension of the bardic saga. Accelerating the pace of musical storytelling, the music elevates the vocal emotionality of clean vocals to the top of Scream Until You Wake musical image. Accentuating the sound of the bard's tale with the emotional melodies of clean vocals, the Child complements it with the harsh appeals of growling in the finale of the fragments, raising the banners of epic sound in the choruses solemn procession.
Sadness, grief and recognition of the Justice clean vocals complement the whirlwind of artistic guitar riffs and rebellious growling tunes. The guitar solo of the instrumental part with melodic charm precedes the final part of the composition. Then a piano solo creates a sublime ambience of the Gun soft acoustic ballad. But the When All But Force Has Failed immediately explodes in pulsations of impetuous drive, crowning the crests of waves of musical passages with vocal phrases of furious growling. Starting with a viscous and viscous musical canvas, topped with significant growling phrases, the Wormhole song ends the album with its characteristic melodic originality with a combination of clean vocals and growling.