July 02, 2020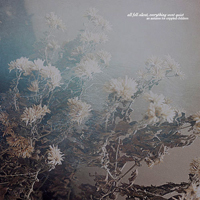 Despair, the I Became You bewilderment complements the explosion of drive, then complemented by the creak of vocal screaming. The Water's Edge continues the An Autumn For Crippled Children - All Fell Silent, Everything Went Quiet album facilitating the sound, but introducing progressive complications into the rhythm section and preserving the bitterness of the vocal part.
Remembering the youth, the style of sounding Everlasting song returns in the 80s of the last century. The Paths partly preserving such a style, complements the sound with a mystical epic. The Silver complements the epic melody, raising vocal cruelty to the top of the musical image, but captivating with the interweaving of vocal screaming and musical melody. Even more facilitating the musical narration the None More Pale preserves the vocal nervousness of emotional screaming. The All Fell Silent, Everything Went Quiet slowing down the pace brings romantic notes to the sound of the album, but with the introduction of vocals weaves music and vocal phrases into an emotional plexus.
Exploding with a fierce urge to drive The Failing Senses crowns its musical procession with vocal emotions. The pulsating Craving Silence march of musical narration appeals to vocal significance, but the vocals retains the album's inherent stylistics. The Distance completes the album, complementing its musical passages with electronic notes of keyboardф experiences.