October 08, 2020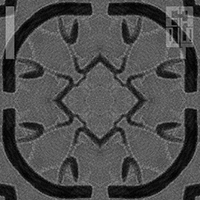 The viscous and viscous introduction of the Echolot - Echolot I release, consisting of the I as a single song, intrigues with painful anticipation, then the vocals enter with measured reflections. But the diversity of the composition is given by the speaker's speeches, diversifying the compositional outlines with their additions.
But the guitar solos are combined with progressive changes in the rhythm section, giving artistic nuances to the instrumental bridges.
Once again, the sage returns with teachings combined with the artistry of guitar solos.
The vocal part returns with painful thoughts, bringing in a sad reverie and anticipating the slowdown of the musical narration.
The guitar solo captivates with the bewitching pacification of brooding romance. Then muffled and brooding speeches of vocal reflections lend sublimity and epicness to the meditations, continuing with the flowery narration of the guitar solo, anticipating the solemn severity of the musical march and the unbridled power of the drumbeat.
The vocal part is then complemented by another vocal, dividing it into a duet of male and female vocals with a sublime background of a keyboard symphony.
The music of the album enchants with atmospheric pensiveness and progressive complications of the rhythmic structure. Sometimes these musical motives are transformed again and again and they are diluted by the speaker's speeches.
The final part of the musical release complements the charm and romanticism, complementing previous reflections.