July 26, 2022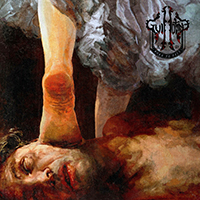 Viscously, painfully gloomy and eerie mystical twilight of the mysterious musical atmosphere of the Vultures of Paradise composition sneaks in, carefully and intriguingly into the twilight fog of the Guillotine AD - Born to Fall album, continuing with the Exile weeping leitmotif, making its way through twilight detachment and varying the painful twilight of premonition of disasters with flashes of pulsating drive, artistically and excitingly weaving a fascinating compositional musical lace.
Intriguing with a mysterious introduction, the War First severe march assertively and grimly makes its way through the twilight haze, anticipating the embodiment of this in the gothic haze of the gloomy and painful Spiritual Insect dark tale.
In the twilight atmosphere of mystical mystery, the vocal narrative of the I Want to Believe song wanders slowly, warily, cautiously, full of gloomy and ominous expectations, anticipating the ominous and frightening sounds of the dark hymn of the black charms of the musical mystery of the Born to Fall title track of the album.
Darkly, ominously, and frighteningly, the Hammer harsh rhythmic march of the dark host hammers its footsteps into the intro, then accelerating with notes of dark drive, alternating between screaming and growling in vocals and anticipating the funeral anthem of the album's Madness of the Gods final track.