March 30, 2021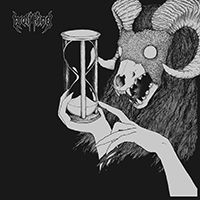 Gloomy mystery creates a mist of obscure twilight in the River of Light instrumental Wolf King - The Path of Wrath album's introduction, then combining music and vocals in a single musical procession of the dark army. The Messenger of Death picks up the pace and complements the musical gloom with the demonic frenzy of vocal screaming. The screaming is then paired with demonic growling in a single musical stream. The captivating twilight of the Wandering Soul main motive envelops the smoldering veils of forgotten fairy tales.
Stubbornly and obsessively rolling out the musical canvas, the Triumph of the Slain combines it with vocals twilight, immediately exploding with the frantic fury of a deadly drive in an accelerating of the Sanctuary musical thriller. But then the music slows down and the frantic screaming complements the growling's vocal reflections all with the twilight mystery of a dark anthem. The Oath begins with the melodic chime of a minstrel ballad with lute strings. But the vocals harden the musical canvas, preserving the echoes of medieval musical shades. The Path of Wrath epic mid-tempo march parade keeps screaming and growling vocals unite in a duo.
Music and vocals in a leisurely procession give a sophisticated atmosphere to the musical sound of the Incantation song. After a wistful melodic intro, the Grief Portrait music rushes in the rushing fury of a furious storm, entwined with a combination of clean vocals and screaming. The Beholder crushes the mind of the listener with a frenzy of drumbeats but then marching to complement the mix of different musical styles with vocal ascension. The Holy Serpent continues the musical motives of the previous composition, giving more importance to vocal combination and alternation. Putting the final point on the album, the Eternal Hunger ends it with the grandeur of a dark anthem.