April 29, 2019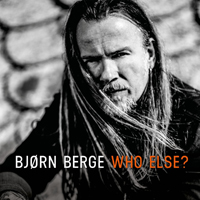 Embodying the flow of music from the beginning of the Bjorn Berge - Who Else? album, doubts and feelings, vocal phrases bring these thoughts to a new level, especially emphasizing Monkey Ship title in the chorus.The guitar solo of the instrumental part weaves a fascinating lace of musical diversity.
Blues motifs are more clearly manifested in the introduction of the Lost Pearl song, vocal phrases begin with mysterious seduction, then become more stern and intertwined in a duet with female vocals in the chorus.
The vocal part in its narration again and again emphasizes the Mr. Bones title, the musical passages support these reflections with soft guitar riffs.
Leisurely meditations weaves a lace of thoughtful romanticism, giving to the It Just Ain't So composition a spicy accent of southern rock.
Romantic ballad Bitter Sweet gives the album shades of love experiences, supporting the main vocal part of a man's vocals with female vocals and fascinating chorals in bridges.
A pulsating dance of a dance drives the atmosphere of playfulness and festival mood, inspiring by the Speed of Light song for inspired festivities.
Returning to the ballad romanticism The Calling envelops the twilight mystery of musical covers in the chorus, mysteriously whispering male vocals in the verses and weaving male and female vocals as a duet in the chorus.
Again pumping the waves of southern spice Ginger Brandy Wine rolls in a pulsating march of wandering and craving for adventure. The Sun's Going Down continues the same theme, but lightens the album with the atmosphere of a fascinating wild west romantics, intertwining male and female tunes in the chorus.