July 20, 2022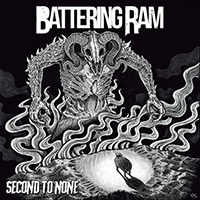 Rolling the musical essence of the What I've Become song, the music and vocals unite in a joint mid-tempo pressure, raising banners of inspiration in the chorus, announcing the beginning of the musical story of the 1st album, immediately pushing vocal indignation to the forefront of the Too Late composition, then bringing echoes of mystical mystery to the vocal part and musical passages.
The pulsating waves of the medium-tempo drive of the Ram You Down song are crowning with confident and meaningful vocals proclamations, accentuating the name in the chorus again and again. The combative rolls of musical belligerence give an appropriate atmosphere to the pulsations of the music and vocals of the Pieces battle march.
Rhythmic drumming passages and bass guitar riffs indicate the direction of the Hold On main motif, giving the sound brightness and mystery vocals emotionality. The Coming Home composition begins with wordless chorales, then weaving music and vocals in the musical canvas of an epic saga.
The exciting sound of the leitmotif of the Down song is complemented by the vocal significance and guitar solo of the instrumental part, then the music and vocals rush into the Rage rapid chase, embellishing and indoctrinating with the sound of the chorus. The self-titled Battering Ram track concludes the album with a mysterious twilight rhythmic and tenacious procession.