April 26, 2021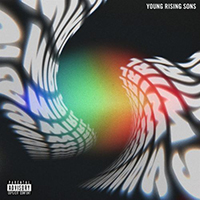 The vocal part immediately comes to the forefront of the End Of The Tunnel musical image, complementing its persistent procession with artistic keyboard notes. The Sunday Sunshine song continues the Young Rising Sons - Swirl album's musical narrative, enveloping inspirational vocal phrases in sparkling musical mystery, creating vivid echoes of a romantic musical atmosphere.
The sparkling artistry of the Last Week On A Friday musical variations complements the vocal part, which combines the main vocals with the background vocals in a vocal duet. The Nightingale song continues the musical passages with charming tunes and motives of a romantic ballad.
The charm of the musical procession of melodic variations complements the strut inspiration of the vocal party, again and the new emphasis on the name of the Skeletons composition in the chorus. Bright guitar solo entry sets the direction of development of the Over It main motive, carried away vocal reflections to the procession on its musical path. The Life Goes On completes the musical history of the release by starting by the vocal procession, shrouded in the twilight mysteriousness of musical variations, ascending vocal sparks in the sunlight.