August 18, 2017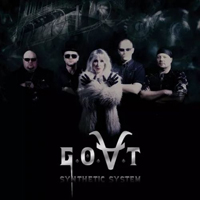 Without the slightest delay, the title composition Synthetic System begins the G.O.A.T. - Synthetic System album, transferring all of us to the future world, adapted for the soulless machines, but in some robots, human feelings and emotions remains the same.
Experiences, anxiety and ambiguity are inspired by vocal parts, muffled and cautious in verses, exploding with bright splashes of emotions in the choruses asking Tell Me Why again and again.
Enthusiastic Shadowy Singer with the prophecies of the past, ancient legends glorifying them in anxious initiatives, recreating the epic atmosphere of heroic tales.
Dancing and pacing in playful steps, Move creates the triumph of modern digital reality.
In gloomy, mysterious and dusky fog, thoughtful, many-valued ballad Only for You begins, the vocal phrases of the soloist lady tends to guess up coming changes, listening to the male vocals inclusions.
The gloomy, technological electronic grotesque 2014 uprises from the ancient sources of classical music, combining the ancestors with heirs in the twilight unity.
Soft, gentle and sad ballad Sinners Can't Live with Angels describes the experiences of so anxious lady - demon her or angel that's your personal decision. After a thoughtful, disturbing experience, Outside starts by the wave of vigorous drive, but the bridge follows leisurely meditations, but the spirit of young energy returns again. Bas guitar sono with weird howl starts Dead Thing intro. But the vocal phrases brighten up the dark covers, encouraging these gloomy foggy clouds with portion of hope. Creeping dusk mist again creeps in Nightmare completing the album, bringing notes of blues. Vocal phrases seem to circulate in an obscure dusky dance, leading instrumental accompaniment passages along unknown paths.