September 25, 2017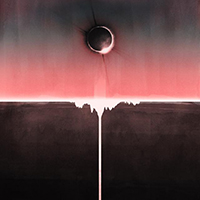 Mysterious pensive atmosphere in the gloomy fog of Coolverine thoughtful reflections begins the Mogwai - Every Country's Sun album with a leisurely, calm and relaxed instrumental artwork.
Vocals imparts anxious notes of nervous anxiety in Party in the Dark with their phrases arising from the gloomy background, the guitar riffs gives a wave of hope and confidence in a happy outcome.
Again, the instrumental saga Brain Sweeties introduces calmness and slowness, rhythmic blows creating the atmosphere of a leisurely march, keyboard passages completes this tale with cosmic motifs, enveloping with the rays of distant stars and the spirit of an unlimited universe.
Crossing the Road Material continues this atmosphere of cosmic currents, somewhat accelerating the sound and bringing the guitar solo to the cutting edge of the musical image.
A soothing atmosphere envelops from all sides with aka 47 soothing mist, twisting around imperceptible vortexes of unknown spirits.
The instrumental extravaganza 20 Size creates more and more diverse and exciting images, starting with calm, concentrated music, over which mysterious keyboard passages and guitar parts hang. Then the music thickens becoming more and more dense and meaningful until the end of the composition.
After a prolonged respite, the vocal gained a new impression slightly adds to the background of the 1000 Foot Face music by a duet of male and female voices.
Softly, unobtrusively starting, the instrumental composition Don't Believe the Fife then acquires more and more musical notes, to the end becoming an important, significant and solemn, overwhelming impression.
Buzzing guitar riff with a rasping sound creates an image of the Battered at a Scramble introduction, then after a short preparation the music rises in a solemn drive, in a host of bright keyboard passages combining the organ and other images, the guitar collects them into a single whole. The following composition Old Poisons continues this instrumental extravaganza, supplementing with ever new and new colors this unforgettable musical triumph. The title track Every Country's Sun completes the album, pacified starting in a thoughtful introduction to cover the entire diversity of the stars of many worlds, culminating in powerful and impressive passages.