May 17, 2022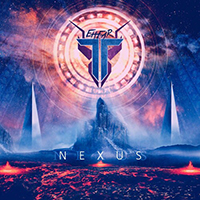 With the artistic grandeur of the musical sound, the What If composition prepares the foundation for the introduction of vocal emotionality, creating together with the sound of the Icarus song an intriguing introduction of the Ehfar - Nexus album, enchanting with the unity of musical diversity and artistry. The vocal monologue rolls out the original scroll of the Different Shapes musical canvas in a shady atmosphere of obscure gaggle, then marches along the laid stitch in a leisurely and meaningful march, followed by The Dance Of The Waining Moon majestic and pensive vocal monologue, full of pensive reflections and wise assessments.
Distorted vocal phrases spin the musical flywheel of the Nexus title track, fascinate with the progressive mystery of the development of further musical variations. But the No Way Out composition pulsates powerfully and rhythmically in a combative introduction, then combining an epic symphony and a battle march in a single musical image. The muse whirlwind envelops the mysterious procession of the development of the Stay Awake romantic ballad, which draws you to the expanses of dreams and illusory temptations.
The bonus part of this release presents variations of the reinterpretation of the famous songs, Deadhead (Devin Townsend cover)(Bonus Track) and Skyfall (Adele cover)(Bonus Track), performed by this band.