May 12, 2022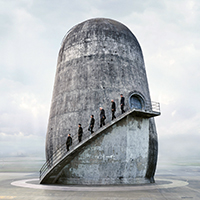 With the intense mystery of the sound, the Armee der Tristen composition then combines music and vocals in a procession through the twilight haze, raising the vocal part of the chorus in pensive reflections on this twilight, continuing the musical narrative of the Rammstein - Zeit album with the mesmerizing sound of the title track, beginning with a vocal monologue, then developing its full sound.
The majestic brooding of the Schwarz ballad envelops with covers of fascinating mystery and gothic shades complementing the twilight charm of ancient fairy tales. Heralding the coming sound of musical pressure, musical companions anticipate the perseverance of the drive of the Zick Zack track.
After the chorales in the introduction, the sound of the OK song dances in the verse to the choral chorus of the chorus. The Meine Tranen ballad slowly and leisurely steps out in a pensive post of vocal reflections.
After a rhythmic slap, the Angst composition raises the vocal narrative to the top of the twilight march, anticipating the tunes of the Dicke Titten song, beginning with echoes of the motifs of the 30s of the last century, then densely and rhythmically marching with the influence of industrial musical motifs.
Enchanting with a romantic musical story, the Lugen composition develops the end of the album with melodic musical passages, fascinating with the sound of so fine and exciting Adieu final ballad.