May 30, 2022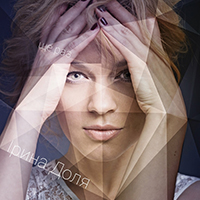 The vocal confessions of the singing lady are wrapped in a whirlwind of dreamy confessions, raising the significance of the lyrics in the За тобою chorus, ending with the emotional uplifting of the vocal part in the final part. The vocal part of the Двері song convinces of confidence in the chosen path, combining the interrogative intonation of the verses and the confident uplifting of the chorus, supported by the b ackground chorales of male vocals. The emotional atmosphere of the vocal confessions of the Ірина Доля - Ще раз album's title track is combined with the dreamy charm of the twilight atmosphere of a ghostly haze with the symphonic charm of the keyboards passages.
Vocal emotionality is brought to the fore in the wandering narrative of the Не зупиняй song with oriental undertones in a musical atmosphere. The keyboard symphony weaves the charming lace of the main motif of the Крутиться земля ballad, wrapping around the vocals tenderness of the phrases of the singing lady. The Небо знає vocals story captivates into the atmosphere of its narrative, denoting its lyrical significance.
Wordless melodies of invisible adepts are created by the direction of the introduction, then elevating the vocals sermon to the crests of the musical waves of the Останні барикади composition. The Тане сніг romantic ballad envelops the vocal phrases with the soothing tenderness of the sparkle of a snowy sheen. After the intriguing mysteriousness of the introduction, the vocal story of the Фаралелулейла composition enchants with sensual thoughtfulness, again and again retreating before the returning mysteriousness of the final melodies of the introduction. The Теорія кохання final song closes the album with a confident vocal narrative that convinces of the right choice and the chosen path.