October 11, 2021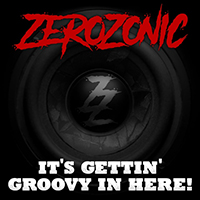 Confidently and indisputably marching on the chosen path, the Bad Circles composition opens the gates of the Zerozonic - It's Gettin' Groovy in Here! album, the ongoing persistent and frantic sound of the My Name Is Misery song, which precedes the entry of vocals with rhythmic ripples.
The impudent disagreement and malicious mood, the Devil's Seed holds the stylistics of the album and violently. The Road Tale song sounds several energetic and inspires the most inspired perception of musical essence.
Summary, violently and drama Daymare composition pumps musical frenzy, combining music and vocals in a single musical stream. The 2 Guys 1 Whiskey in immortally and persistently march in the confident procession of the medium-dimension march.
Starting in a thoughtful ballad, the I Never Knew You is then transformed by the addition of greater significance of the sound, anticipating the sympathy of the Against the Grain song. The Your Last Wish completes the album by the energetic sound of freedom-loving housing with loud and rhythmic fury.