April 06, 2016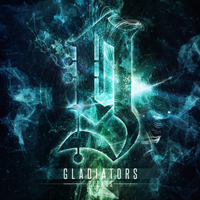 Gladiators(USA) - Plexus not hiding from us, begins from title track - Plexus, which starts like droplets dripping from the ceiling onto the floor of the cave. And then gap overpowerin', interspersed with ringing guitars.
Flute, whistles ...then Frictionbegins to move in jerks, without changing the tempo, but do not identify with the rhythm.
Defiler begins with a monologue, a confession ...and then the rhythm, tempo and musical picture is changing repeatedly from the march and stepping pace - to drivin' quick pace.
Technical, challenging in perception and performance guitars begin Fool's Gold ... and then - bleating, vomiting and whining into the microphone, then changed by the nervous harsh screams. Later screams and naggin' combines 'till the end of the track.
Dancing can be different - the waltz, foxtrot, tango...or smashed mosh, crushin' slam or circlepit, that's just for Land Mines! Dance, moving ... split all around!
Like a marching squad... of drunken warrant starts the Rotgut. Then the troop sobers or adapted for the march. Oh, no - still jerky, vacillation and disunity! ...and nagging into microphone still persists...
Percussion, crisp, crushing rhythm makes Helix sound like it sounds... but nagging everywhere! After the moddle of that song soud tighter and more powerfully drive notes in your ears... with vomiting nagging!
Variations of vocals, games of instruments and complex, fractured guitars - Demon Me. Blame the demons!
Fast, snatch entry of Punching Bag, then goes into slow, tight story ... with nagging into the microphone, how without it ?!
They crawl like a guitar on vynil plate, otherwise it can't be played - Heartburn of the record, uneven rhythm, broken musical dimensions. Complicate, hard to remember and a lot of variations! And vocals - as usually here, yep-yep...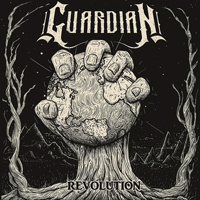 Intro Resolution starts that image for us, mysterious and hiding, Guardian(GBR) - Revolution Revolution passes without expectations, delay and delaying tactics. Marchin' riot crowd destrows all on its way! Primarily - the Politics: mighty, powerful, rhythmic beats - on partie's shields, on billboards with politicians faces, etc. Then speed up that clearin' - and slow down...then - speed up again!
The pulsating rhythm Innovate the sounds, to start fast drive. Then slow, divide pace in bridge and chorus 'till tinkling broaches.
Marx, Engels, Lenin, Stalin ... who else was there against the Capitalism? Powerful, crushing jerk ... pause, Spurt, tearing mind ... pause: that's how the whole track sounds!
The guitar part, a fill drums, guitar, fills - that's Deliverance commin'..hope on deliverance? powerful, mighty, tearing the consciousness end of composition finishes all doubts!
Doubts consumed, the mind is open to knowledge? Ready for the Catharsis! Without a shadow of a doubt takes suggestions, changes, discrepancies reject!
Politics broadcasting , vomiting their assistants, radio, TV ...what's that? Propaganda! Strong, lively and improves the perception of the album track - propaganda SUCKS, you know that! Finish of that bequeaths...
Hope for all of us - lengthy, melodious and variable entry, becomes dense enough pitch of instruments and vocals. Well, propaganda - has destroyed, hope - has revived!
The path is not close, be prepared to live Nomadic. Get ready to find your way and purcuit your goals 'till the end of your being. Based on the crowd vocals - you're not single on the way and these aspirations isn't only your ones!
Don't stop, you should go, move, run ... Otherwise Ambivalence can enslave you! So move fast, run as you can - you have to do it, argh!
All was started with Resolution, continued to Revolution is followed by a lot of various events...you have to assemble disassembled, to glue broken, to fix broken - that calls Restoration! You have to do it NOW!