February 19, 2023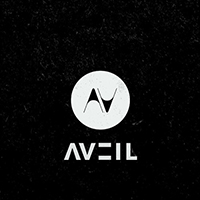 Beginning with a charming acoustic chime of guitar strings, then the Through Bastard's Eyes song begins the musical path of the Aveil - The In Between (EP) release with a charming unity of music and vocals, continuing this procession with a slow procession of thoughtful reflections of The Evil One composition. Pulsating rhythms of musical passages are combined with vocal warnings, weaving the Train joint musical lace of twilight musical atmosphere, further accentuating the rhythmic sound of the Say Something You Mean musical creation with a combination of rhythmic musical passages and sensual vocals phrases.
The Interlude acoustic introduction precedes the gentle and sensual sound of the So Long Blood romantic ballad, complementing the acoustic chime of the guitar strings with vocal charm.
Continuing the unhurried soothing reflections, the Short Story composition envelops the vocal reflections in a cloudy veil of discreet charm, bringing notes of inspiration with echoes of oriental motifs in the Tombs final song of the album.