July 05, 2020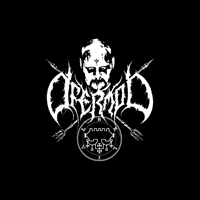 Exploding in a whirlwind of swift drive into the Persisting to Die in Thee introduction, then the music creates an oasis of reflection with a pensive bridge, but a furious drive anticipates the entry of angry cries of vocal rage. Continuing the Ofermod - Pentagrammaton album with the twilight mysteriousness of the narrative of a dark fairy tale Tiamtu brings the vocal part to the front of the medium-tempo musical narrative, sometimes slowing down the tempo to give the vocal part more significance.
Returning again to the musical swiftness of the furious drive, the Unfolding Paradow in Final Redemption retains the shades of sophisticated significance behind the vocal phrases, transforming the growling vocal style closer to screaming. The Becoming of Pentagrammaton composition, supplementing the title of album , pumps the waves of rapid drive, giving the musical thriller shades of dark mysticism, exploding with frightening appeals of fierce vocals.
Again bringing the vocal narrative to the forefront of the twilight tale The Birth of a Man God complements the vocal reflections with pulsating mid-tempo instrumental bridges. Exploding with the incredible fury of an unbridled drive into introduction Foamborn Kytheria precedes the introduction of vocals by a melodic guitar solo, then proudly marching along the verge of melodism and rage. A Likeness to Yah concludes the album with an epic saga, combining a furious musical drive with epic tunes of a medieval sorcerer, ending with a harsh narrative of gloomy growling.