March 29, 2021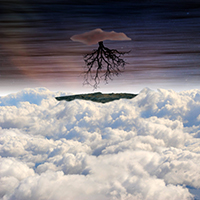 Inspirational musical tunes call for the Among The Rest vocals variations by alternating variational unity and alternation of clean and crown vocal styles, combined in the stylistic diversity of the Unveil Me union of styles that set the interroduction of the sound of the Doubted - Surfacing album. The vocal of the rampage creates a variable alternation of the Rise musical essence.
The vocal ascension of growling was a brimmer sign of the sound of the Darkness Within composition. The gloomy Disease is continued by the romantic wisdom of the previous composition, setting the romantic dusk, womens in The More You Know frantic drive. The World's Gone Under continues like a rhythmic heartbeat mood.
Romantic tunes of the Surfacing saddleless ballad create some variety of album sounding, but then returning back to the harsh rold with the preservation of a heated mood in the sound of the I See Flesh, You See Flames song.
The Revelation performs symphonic joining to the Someone Has Got To Pay rapidness preceding the ...Only The Beginning final album composition.