March 09, 2022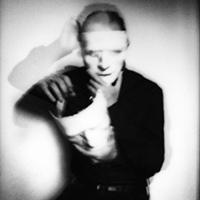 The twilight mystery of the futuristic sound of the Open The Wound ancient saga envelops the vocal tale with the covers of unity of the futuristic sound and epic motifs of the Kontravoid - Too Deep (EP) release. The Turn Away composition envelops the vocal narration with a veil of musical pressure, enveloping it in a whirlwind of musical variations, continuing the same musical style in the sound of the So It Seems (Version 2) song, slightly slowing down the musical tempo in favor of the significance of the vocal reflections.
The Too Deep title track exalts the insistence and impatience of the musical sound, augmented by the vaguely unsettling vocals proclamations, enveloped by the sparkling mystery of the artistic musical variations. The pulsating rhythmic rhythm with foxtrot echoes seems to pierce through times and eras, bringing the spirit of Broadway musicals into the distant future with the swirling sound of the Never Alone composition.
The echoes of epic narratives are transformed into electronic futuristic pulsations of the Cost Of Life musical saga, developing ancient fairy tale inspired musical proclamations in the gothic mystery of the Distress track, supplementing the main vocal with a background chorus. The 10,000 Voices track with echoes of oriental motifs and mysterious vocal chants of the invisible fairy completes this release.