May 21, 2022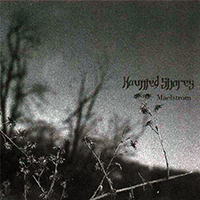 The soft and gentle Via instrumental intro intriguingly and mysteriously opens the gates of the Haunted Shores - Maelstrom (EP) musical release, then exploding with a flash of the furious Wraith, combining the indigestion of musical drive and the furious intensity of vocal frenzy in a single deadly stream of music. But then the vocals bring a pensive significance, culminating in the impressive artistry of the instrumental variations of the guitar solo.
Exploding again with frantic waves of furious drive in the intro, the Turning of Tides composition of the eclipse fascinates with progressive artistry and a combination of melody and drive in the transformation and mutual addition of musical fragments. The Hollows song enters as a hurried and swift chase, but is transformed into a mid-tempo procession of an epic musical fairy tale with the introduction of vocals, returning to the rapid drive in the sound of instrumental bridges.
Enchanting with the melodic sound of the main motif, the Crown of Ages composition complements the musical artistry of the musical sound with a variety of vocals, alternating harsh and confident growling with dreamy and emotional melodies of clean vocals. The Flourishing musical fairy tale continues the style of epic significance and echoes of ancient legends, pumping up the anxiety and perseverance of the sound with vocal pressure, wrapping vocal phrases with sparkling and hurried guitar riffs. The Shading of Sin song concludes the musical narrative of this release, highlighting the music and vocals in the foreground of the musical image and combining clean vocals and growling in the duet charm of the chorus.