March 31, 2022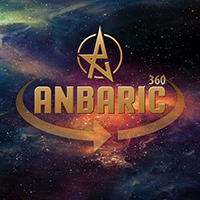 Pumping up the assertiveness and persistence of musical narration, The Obedient World composition combines the inspiration of vocal narration and the drive of the musical component of the verse with the ascension of musical inspiration in the chorus. Continuing the Anbaric - 360 album with a rhythmic hammering of the upcoming development of the Crash And Burn main motif, the music pushes with waves of intransigence in unity with charismatic votcals proclamations with echoes of epic sagas, anticipating the continuation of such a musical sound in the Vantage Point composition, twisting in a single dance musical passages with vocals chants.
An exciting guitar solo embodies in its musical brewing the Sticks And Stones main motif, then combined in a single musical stream with echoes of the celebration of vocal phrases. The Awakening musical fairy tale fascinates with the unity of epic echoes of medieval fairy tales and the trends of spicy wanderings of the wild west and other adventure memories, continuing such a musical fairy tale with the You Own Your Life mysterious composition with notes of romance and shades of epic mystery.
The sound of the Shadows Of The Past ballad fascinates with melodic delights and vocal phrases again and again and again emphasizing the title, anticipating the energetic and freedom-loving spirit of true rock'n'roll in the sound of the Time To Celebrate canto. The echoes of the previous composition anticipate the ascension of the vocal part to the crests of the waves of the World Upside Down musical fairy tale, completing this musical direction with the artistic sound of the Back To Basics final composition, crowned with the charm of symphonic keyboard passages.