June 02, 2022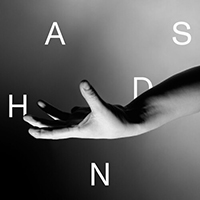 Vocal melodies fascinate with mystical mystery, weaving together the charm of music and vocals of the Go composition. The What's Wrong With Changing? track drives rhythmic waves of assertiveness, rolling the shafts of drive and combativeness in the continuation of the Wallis Bird - Hands album.
Rhythmic musical urges rolls the sound of the I Lose Myself Completely composition, anticipating the exit to the The Power Of A Word peak of the fascinating vocals tunes of the singing lady.
Playfully, enchantingly and fascinatingly, the Aquarius song elevates female vocals to the top of the sound, inspiring futuristic pulsations with folkloric notes of the F.K.K. (No Pants Dance) composition, bringing the charm of the singing lady to the forefront of the Dreamwriting musical fairy tale.
The acoustic romance of the I'll Never Hide My Love Away ballad begins the atmosphere of final reflections, bringing the artistry of the musical variations of The Dive composition and the charm of the reggae style of the final Pretty Lies song, which concludes the album by uniting several styles and genres, intertwining variety shows and reggae music shades.