June 05, 2018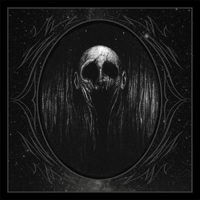 So powerful wave of epic refinements begins the charm of dark ambiguity in the first composition Luminous, which begins the Veiled - Black Celestial Orbs album with the enchanting impoliteness of its delights. Vocals adds even more mysterious conjectures.
Dense shadowy power continues an incredible wave of impenetrable attacks, making Portal vocal reflections through the thickness of the musical drive.
The pulsing Enshrouded march solemnly pushes the melody, illuminating the musical limits with grandiose melodic omens.
Majestically revealing the comprehensive melodic passages, Omnipotent preserves the stylistic framework through which vocal phrases and melodic delights try to escape.
The title track of the album is divided into two parts, pulsating with a dense rhythm into the introduction of the first one, Black Celestial Orbs I. However, progressive musical conjectures conclude and anticipate the continuation Black Celestial Orbs II mysterious noise of rain with an instrumental background and a few words that preceded the wolf howl.