July 11, 2019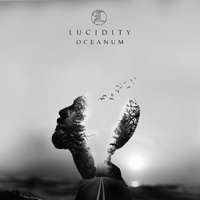 Romantic chants of clean vocals are shrouded in a mystical fascinating haze, then rolling musical power, while maintaining the structure of the Surface melody complements the growling phrases with dark power. Continuing the harsh leisurely drive of the final part of the previous song, the Unveiled vocals continues the Lucidity - Oceanum album with a deep growling, then a clean vocal is crowned by a roll-out solemn march that drives in shakes with rhythmic rolls.
Dispelling the shackles of dark power, the Scotoma continues the album with twilight of romantic hopes, shrouding thoughtful reflections of clean vocals in a haze of light sadness. Borders Of Then And Now continues a similar style, piercing the gloomy haze of obscure sadness with sad guitar passages, complementing vocal phrases in the middle with growling.
In The Hope In Severance introduction, an intriguing sacrament unhurriedly leads to the manifestation of the main motive, rushing along with the severe growling of the mid-tempo drive. But then the music is transformed with the influence of Eastern folklore and transforms the vocals into clean chants.
Clean vocals are shrouded in muffled influences of obscure sadness, preserving Just A Name acoustic melody and complemented by the enchanting melodies of female vocals. After a thoughtful romanticism, the At The End Of The Black River music covers the fierce power of demonic screaming and growling, brutalizing the sound of the album and transferring it to the musical spaces of a different style. But the clean vocals do not give up and continue to defend their place in the musical image. What he successfully achieves, completing the album with a dreamy inspiration of the pensive romance What If It Hurts in which guitar solos are emphasized in the instrumental bridges.