May 25, 2022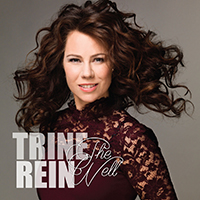 The vocal part of the singing lady comes to the forefront of the title track of the Trine Rein - The Well album with the background support of the adepts singing along to her sermon. The Hello It's Me melodic ballad again and again emphasizes its name, enchanting with the tenderness of the sound of female vocals, shrouded in sparkling lace of a fascinating symphony.
In the rhythmic pulsations of the How About Us (feat. Tony Carey) song, the vocals lyrics capture the dominant position in the musical compositional variations, complementing the main female vocals in the choruses with background support for male chorales. Echoes of epic folk motifs of Celtic fairy tales wraps musical passages around the vocal melodies of a charming fairy in the sound of the Don't Say It's Over fairy tale, complementing the folkloric shades of musical style with an acoustic chime of guitar strings with the country style of the sound of the Dream It (feat. Tony Carey) song, alternating male and female vocals in verses and combining them in a chorus in a duet.
The sound of the Love Each Other composition combines in its sound epic motifs, electronic musical impulses and modern comprehension of the unity of these musical shades in a single palette, The Line song continues a similar style, referring to slightly different folklore motifs and echoes of the prayers of Tibetan monks and cosmic movements. The World Goes 'round composition rebelliously and assertively drives rhythmically into the final step of this musical release.