October 14, 2021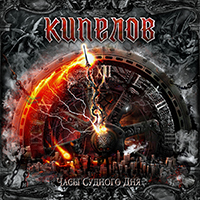 The symphonic introduction with wordless chorals is completed with the arrival of acoustic guitar chords, which complement the inspirational entry of emotional vocals. But then the sound of the Огненная дуга song is transformed by the rivers of the mid-tempo drive, topped with more emotional vocal phrases, combined in the chorus with the sound of the solemn anthem.
The title composition continues the musical story of the Кипелов - Часы Судного дня (EP) release, fascinating with the bright guitar solo to further listening, driven by a dense rhythmic procession of the main motive steps of his combat march. The vocal party goes to the forefront of the musical image.
The charm of romantic ballad Лунный ковчег complements the fascinating tunes of the main mow, complementing the vocal story with an epic chime of a musical symphony, which sounds like a bards saga, enchanting by so soft and melodic sound.
An even more romantic and sensual composition the Крик тишины with a significant and thoughtful lyricist completes the musical narration of this musical artwork.