October 10, 2020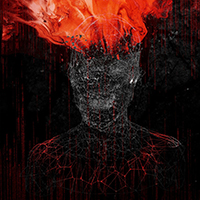 The sublime organ intro lends a majestic ambiance, then The Nightmare rolls out a musical canvas of understated drive with emotional growling, returning to the grandeur of the keyboard suite with clean vocals in the chorus. Driving in the steps of the rhythmic march path, the Out Of This Life continues the musical narration of the myGRAIN - V album, anticipating the vocal intro with the twilight mystery of a guitar solo, then captivating with musical tenacity that precedes the acceleration to a rapid drive. And again the chorus is charming melodic with clean vocals.
Enchanting with melodic artistry already in the introduction, the Summoned Duality composition then builds its musical essence on the alternation of growling and clean vocals, complementing the romantic atmosphere of the sound. The Way Of The Flesh immediately explodes with a fierce stream of musical drive in a fast-paced musical thriller. The chorus adds epic melody to the sound, leaving vocal growling in the foreground of the musical image. A guitar solo that has survived a lot of bard begins the Haunted Hearts song with a romantic sound, then the guitar thickens and hardens its part, preserving the epic melody of a fairy-tale saga.
The Calling song's intro brings progressive artistry to the sound of a mesmerizing guitar solo, then rolls in a mid-tempo march with clean vocals, then accelerates the music while maintaining the keynote and tightens the vocals. After the electronic impulses, the Game Of Gods music moves in the direction indicated by the vocal alternation. Beginning with an intriguing mystery, the Stars Fading Black song's music is then transformed again and again into a dance with vocal emotionality.
Captivating with the enchanting melody of intro the Fathomless Freefall track then brings some understated mid-tempo drive into the verse, returning to the charm of the intro in the chorus. Beginning with a bardic acoustic guitar solo, the Waves Of Doom completes the album with an epic saga, bringing with it the sound of forgotten fairy tales and ancient legends.