November 18, 2020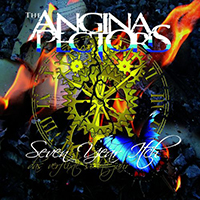 Wordless chorales with a background of symphonic musical grandeur create the Faces Of Death introduction to the Angina Pectoris - Seven Year Itch album, which is continued by the title track, which develops the intro motives and complements them with inspired phrases of the male vocals. The soft chime of the guitar solo in the Drained Lake intro brings some tinge of medieval atmosphere, then the vocals come to the fore in the musical image, raising the banner of inspiration in the chorus.
wilight of the Perservere gothic mystery is combined with muted vocal reflections, entwined with sparkling notes of acoustic guitar passages. Vocal sensuality enhances the impression of the romantic haze of the No Traces mysterious ballad. While maintaining melodic charm and twilight obscurity, A Disharmonized Soul accelerates the pace of the procession through the twilight of the gothic atmosphere. After an intriguing introduction with shimmering in the background, the music captivates with a bewitching melodicism, complementing the Waves Until Burn composition with alternating male and female vocals on the forefront.
The keyboard solo creates a wistful ambience of the acoustic serenity of the Our Home wistful ballad. Preserving the romanticism of the musical narrative, the Deepest Wound complements it with a guitars chime and symphonic grandeur of keyboards suites. The Undisclosed ends the album with a gentle chime of acoustic guitar with vocal phrases and birdsong in the background.