June 05, 2022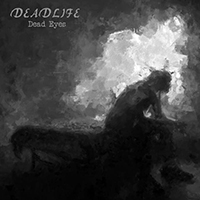 The musical twilight of the Sleepless composition creates a fascinating mystery of the atmosphere of the Deadlife - Dead Eyes album, continuing with the unity of assertiveness and uncertainty, doubts and expectations in the sound of the Decadent (I Don't Care) song. The musical motifs of the instrumental fragments and the final chapter create a special charm.
Vocal reflections are intertwined in the corresponding musical charm of the In the End composition, anticipating the romantic atmosphere and vocals confessions of the musical covers of the The Silent Haze song, creating joint musical covers and enveloping the listener with a haze of romantic omens.
The musical atmosphere of The Silent Haze composition captivates in fascinating wanderings, complemented by a background vocal confessions.
The title track concludes this release with a teddy creation, enveloping the twilight of the dream tales and leaving the listening experience with many mysteries and inspiring anticipation of the band's musical creations.