July 02, 2022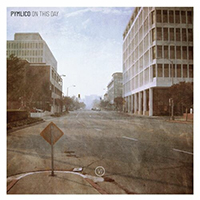 Soothing and thoughtful musical motifs of the Heliotrope composition of artistic and progressive combination of various musical variations, complementing the sound with the romanticism of the chvochrphone solo and captivating with the captivating artistry of the guitar solo. The bewitching melody of the Time-turnermusical fairy tale continues the Pymlico - On This Day album by weaving romantic ballads and echoes of medieval saga motifs in a single musical lace.
Intriguingly and mysteriously, the Survival Guide composition gradually reveals the sides and fragments of the main motive, then bringing notes of jazz and a pulsating drive topped by a guitar solo to the sound. The Real People romantic ballad envelops in soft and gentle shades of the lounge, wrapping in a soothing musical atmosphere.
The sounds of celebration and relaxation are combined in the sound of the Partners In Crime track with sparkling guitar riffs and inspired trumpet tunes. Musical charm of the Jump Start composition envelops the listener with pleasant memories and inspiration of melodic musical motives, taking you on a dreamy journey through the expanses of pleasant impressions.
The sparkling musical charm progressively and artistically combines several musical motifs in the sound of the Sidemen Inc. track, drawing you into the world of enlightenment and soothing thoughts. Rhythmic musical pulsations of the Solex Agitator composition bring notes of folklore motives into the sound of the album, completing it with echoes of inspirational travels and unforgettable adventures.