April 03, 2021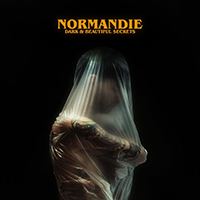 The confident and fascinating variations of the Babylon main motive are crowned with exciting vocal appeals. The Hostage ballad after mysterious intro continues the Normandie - Dark & Beautiful Secrets album with romantic and sensual reflections. The Jericho song continues the romantic atmosphere, bringing elements of the inhibition, progressive complication of the rhythm and the trees of a restrained drive into a musical stream.
Vocals appeals to readiness for coming battles. The Holy Water musical sound complements the stylistic framework of the album with tancing music. The Mission Control continues to develop the influence of dance music on a musical sound, wrecked pulsating musical bats by inspiration by vocal phrases.
Entering with a wordless intro, the Bury Me Alive song then is accelerating the pace of musical narration, subordinating the music to the vocal party, peaceful in the majestic chorus melodism. The Atmosphere track's vocals monologue goes to the forefront of a romantic symphony. Music is combined in a hijacked musical stream of exciting sound with persistent vocal appeals, complementing the sound of the Thrown In The Gutter composition with symphonic motifs of instrumental bridges and confident sounding of the chorus.
Electronic motives are completed by sounding the name of the Renegade song, then thoughtfully intriguing in the purchase and the penetrating harsh waves of a gloomy march in the chorus. The Chemicals track completes the album with a romantic ballad.