June 11, 2022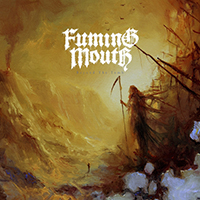 The title track rolls out the musical canvas of the Fuming Mouth - Beyond the Tomb (EP) release, progressively and artistically intertwining in musical lace explosions of frantic drive and artistic musical searches, combined with vocal doubts and appeals in a single compositional musical mosaic.
Rolling with harsh, powerful and rolling passages of drive already in the Master of Extremity intro, the music with the connection to the sound of deep and severe growling vocals creates an atmosphere of the harsh significance of a viscous and significant musical anthem, honoring valor and passed, without retreating before any obstacles in readiness to overcome them, surpassing past feats and achievements.
After a viscous introduction, getting bogged down by vocal phrases in the heaviness of musical passages, the Road to Odessa composition completes the musical narrative of this release with its darkest and most viscous musical pattern.