August 03, 2020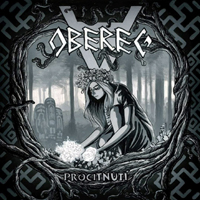 The Jho instrumental mystery of a mesmerizing fairy tale combines the ringing of the strings of electric instruments with acoustic motives, complemented by the ringing of balalaika strings. The Carodejka continues the Obereg - Procitnuti album, supplementing the folklore motives of musical tunes with vocal phrases, alternating and combining male and female vocals.
Bringing the tunes of the flute to the forefront of the intro Samo then develops this melody into the essence of the main motive of its sound, complementing them with rhythmic drive. The sad symphony of the musical ballad is combined with vocal phrases in the significance of the Rukopis majestic anthem.
Setting the musical melodies of folk motives in a round dance, the Dvaadvacet then wraps this mystery around the vocal part. The Blanicti romantic symphony with a sparkling lace of musical artistry envelops the reverie of vocal melodies calling for a pulsating drive, alternating with the reverie of folk symphonies of instrumental fragments.
Music and vocals alternate in the foreground of the Perunova armada musical image, setting the direction and style of compositional development with the passages of instrumental bridges. The last song of the album Vitezna concludes the musical saga with a hymn of majestic significance, marching with solemn confidence through the haze of forgotten legends.