July 08, 2020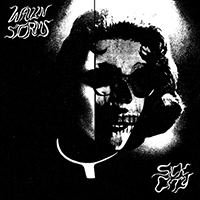 Accentuating the rhythmic component with the pulsating part of the bass, the Hurricane Trash Wave then intertwines the alarming cries of the vocal part with the buzzing of guitar riffs, condensing the alarm with the rhythm dancing section.Starting with a percussion heartbeat, the Irene Garza song continues the musical narration of Wailin Storms - Sick City album with saddened romanticism, wrapping mysterious vocal musings around the mystical mystery of guitar solos.
Twilight intrigue develops into the iridescent narrative of an alienated storyteller, then continuing with the pulsating waves of the Clean Shirt dark tale. The Night Of The Long Nights develops such musical style, giving the musical passages an even more intriguing mystery, complementing it with the emotional shades of the vocal part.
Rushing in a race of rapid drive the Foot Of My Tongue crowns the final chords of beats with vocal phrases. The gloomy Blue As The Blind romance with shades of blues envelops in a saddened dusk, bringing thoughtfulness to the verse phrases of the verse and raising the banners of emotions in the chorus with the vocal narration. The Waiting completes the album, marching in a painful procession of a leisurely procession, enveloping in a dark shroud of hopeless sadness.