April 05, 2022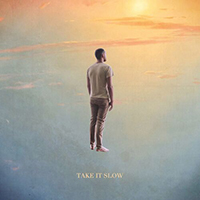 The Michael Lane - Take It Slow album's title track begins the musical narrative with pensive vocal reflections with the soft and melodious chime of the acoustic guitar strings, continuing with the inspired and dreamy vocal melodies of the Good Times song.
The Ladybug (Sunset Mix) musical story brings enchanting echoes of country style to the album, continuing such stylistic exercises of musical shades into the sound of the Coming Home composition, giving an atmosphere of anticipation of returning to their native places and complementing the main male vocals with the background female, weaving from the voice into the sparkling charm of the duet.
The intro guitar solo weaves the musical lace of a basic motif, creating an impressive support for bringing the vocal part to the forefront of the Fire In The Night musical image. The Moment romantic ballad envelops in an atmosphere of sensual admiration, singing its love experiences and expectations of sensual ascension, again complementing the main vocals with the support of the singing lady, continuing emotional reflections in the sparkling ascension of the Open Road song.
Musical and vocal unity in a single musical stream are woven into the sparkling circle of the sound of the Moon & Sun composition, enchanting with melodic inspiration, ending with unhurried reflections and summing up in the leisurely pensive sound of the Be Still song. A more calm and peaceful reinterpretation of the Take It Slow (Organic Edit) title track completes the album.