April 30, 2022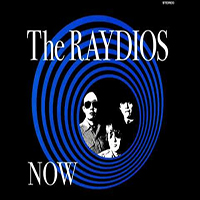 Energetically, unrestrained and assertively, the On Your Nerves composition reveals the The Raydios - Now album's musical book, pumping up the significant vortices of the main motif with guitar riffs, continuing the musical style in the sound of the Fly And Go Away song, laying the musical essence with a whirlwind of the guitar solo of the introduction. The Rock Brochure vocal part is firmly and assertively brought to the forefront of the musical image, complementing the main vocals with background support from musical associates. The D.I.A. song continues the vocals domination in sound scape.
Assertively, persistently and persistently, the Friday Night composition rolls in waves of musical drive, crowning their crests with vocals phrases anticipating the rebellious pressure of the music and vocals of the Are You Ready? song.
Persistently, powerfully and sonically, the Waiting For Something march drives its musical step in the direction of the chosen path, complementing this musical mood with the combative rebelliousness of the Yellow Soldiers pace. The vocal inspiration of the I Call You Back song lifts up banners of sparkling celebration. The My Life composition wraps a fascinating mystery of the musical sound of vocal appeals. The Living In The City vocals dialogue captivates the controversy in the development of musical mystery anticipating the completion of the album with the No Reason To Complain composition.