April 16, 2017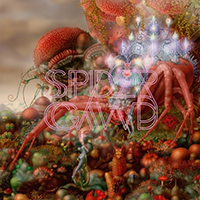 In a marvelous and varied style, Spidergawd - Spidergawd IV unites young energy with wise elder experiences, recalcitrant drive and sophisticated musical delights !
So sharp drive in unrestrained delicacy carries us Is This Love.. with the stream of sharp impulsive rushes, from time to time reducing the pace for saturated vocal phrases.
The confident, uninterrupted and dense whirlwind of musical delights surrounds intense and powerful vocal speeches I Am The Night, creating a concentrated cocktail of diverse and interesting musical solutions.
Assertive, exciting composition LouCille in an impressive style juggles tempo and musical images, as if light imperceptible feathers, capturing in the stream of its variable melodies.
Bright, fascinating charming blues Ballad Of A Millionaire (Song For Elina), complemented by jazz shades, captivates in the cycle of musical fantasies that decorates everyday boredom with their bright motives.
Jagged and fast drive of What You Have Become swiftly and uncontrollably carries us through the space of this eternal question, the answer to which is for each his own. Again and again - always different!
A viscous, taut melody stubbornly sticks back into the introduction, slowly drawn into the dawn of the intriguing puzzles. Then What Must Come To Pass turns into a gloomy, melancholic ballad, drawing the mind into the thick of questions, tied up in the gloomy twilight of doubts. Solemn proud march will mark that it's time to prepare for a grand meeting - after all, Heaven Comes Tomorrow, nothing else! So, only so!
Drive, exciting and inimitable Stranglehold completes the whole album, the vocals are transformed to a more severe, rich and harsh sound, the end inspires for the next audition of that artwork!