May 05, 2022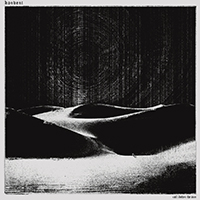 Setting the squeaky motif with the guitar passages of the introduction, the Into the Distance composition then crowns this twilight bard fairy tale with harsh and gloomy vocal appeals of growling, supplemented by notes and phrases of reming, embodying in such unity the true musical essence of the Konvent - Call Down the Sun album. The Sand is King composition weaves musical lace based on the vocal dispute of screaming and growling, which draws its phrases in the foreground of the musical sound, continuing the musical motifs in the sound of the In the Soot song, in which the musical covers are shrouded in twilight anxiety and anticipation of future disasters and trials.
The Grains music rolls in waves of a harsh battle march, crowning its sound with vocal narration. After the intriguing mystery of the introduction, the music envelops the vocal history of the Fatamorgana tale with veils of mystical mystery and shadows of forgotten legends stored in decayed and crumbled scrolls.
Oriental motifs with spicy echoes of the hot winds of wasted and lifeless deserts begins the final chapter of the album with the Interlude instrumental track, tearing up these musical motifs together with the vocal part in the musical variations and compositional solutions of the Never Rest song. Rolling waves of impatient premonitions, the Pipe Dreams composition rolls with waves of combative drive, crowning this rhythmic step with vocal phrases, anticipating the last word in the sound of the album in the form of the Harena musical fairy tale.