July 10, 2020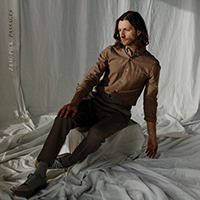 The vocal part crowns the Atmosphere musical image of a pulsating romantic mystery, complemented by the background singing of a singing lady. The Dangerous continues the sound of the Zaac Pick - Passages album with the vocal part that dominates the musical narration, entwined with threads of mysterious musical intrigue.
The romantic invocations of the Strong Enough ballad wrap the vocal phrases in soft musical charm. By slightly accelerating the tempo and complementing the acoustic sound with restrained pulsations, the rhythm of section Ladder To The Sun maintains the romantic mood of the sound. The sound of Small Wonders song shows some influence of the country style, complementing the musical solutions with the pacifying influences of the native places.
The soft romanticism of the December vocal phrases echoes the charming backing of the singing lady. The playful intrigue of the vocal part is complemented by the dancing inspiration of the Play Pause Rewind musical passages. The Lighter Side Of Blue closes the album with an epic ballad romanticism, captivating with a touch of sensual inspiration inspired by old memories.